Meet Dancer users - The Game Crafter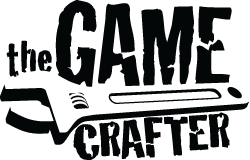 The Game Crafter is the world's first web-to-print game publishing company and offers a print on demand game publishing service. TGC empowers game designers around the world by allowing them to make a board game, card game, and custom playing cards through a website. Using the latest web technology, TGC developed a website platform that simplifies the design, manufacturing, and retail processes related to tabletop games.
The Game Crafter has a community of over 20,000 users, growing at a rate of over 1,000 users a month, and selling around 2,000 games every month.
With that growth, and praised by TechCrunch, Wired and Mashable among others, it's clear to see that The Game Crafter is going places. The Game Crafter's founder, JT Smith helpfully agreed to a short interview on how Dancer has helped The Game Crafter to succeed:
So, thanks JT for your time!
AUTHOR
David Precious (BIGPRESH)